Sheep Flow Like Water
By:Live Science
Uploaded: 2023-11-21 ~ Views: 14 ~ Duration: 01:24 ~ Language: en ~ Country: US
A photographer created an astonishing time-lapse video from aerial footage of sheep as they traveled between pastures over seven months.
The video Sheep Flow Like Water has published by Live Science in tech category. Currently video has watched 14 times. This video was first time published on Dailymotion at 2023-11-21. Duration of this video is 01:24. More information about the owner of this video is available here Live Science .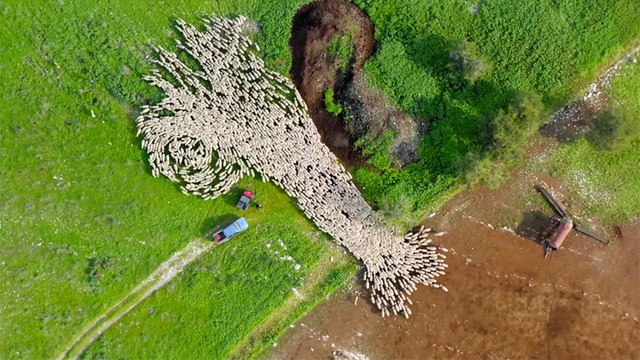 More videos by LiveScience
Related Videos
---
© 2023 - All Rights Reserved.