Napoleon's Iconic Hat Fetches $2.1 Million at Auction, Shattering Auction Estimates
By:Benzinga

Uploaded: 2023-11-21 ~ Views: 821 ~ Duration: 00:37 ~ Language: en ~ Country: US
A bicorne hat worn by Napoleon Bonaparte was sold at auction for $2.1 million, one of a few remaining hats that Napoleon wore when he ruled France and fought wars in Europe. It was initially estimated to sell for between $650,000-$870,000 but bidding quickly exceeded expectations. Napoleon wore his hats with the ends of the brim pointing towards his shoulders in a style called "en bataille," which made it easier for troops to spot him in battle compared to other officers who wore their hats with the brim facing front to back.
The video Napoleon's Iconic Hat Fetches $2.1 Million at Auction, Shattering Auction Estimates has published by Benzinga in news category. Currently video has watched 821 times. This video was first time published on Dailymotion at 2023-11-21. Duration of this video is 00:37. More information about the owner of this video is available here Benzinga .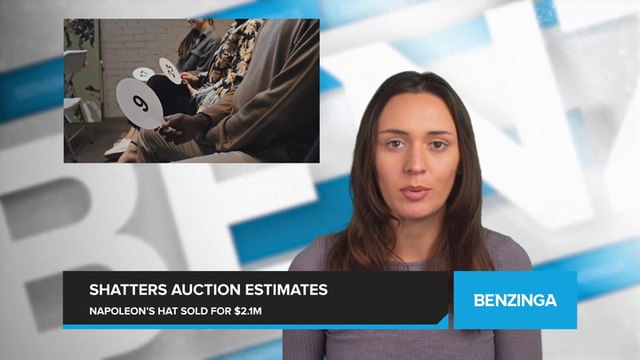 More videos by benzinga
Related Videos
---
© 2023 - All Rights Reserved.