How Much Would You Pay For a Bottle of Whiskey? Rare 1926 Macallan Whisky Fetches $2.7 Million at Auction
By:Benzinga

Uploaded: 2023-11-21 ~ Views: 447 ~ Duration: 00:39 ~ Language: en ~ Country: US
A rare bottle of 1926 Macallan Scotch whisky was sold at auction in London for approximately $2.7 million, setting a new record as the most expensive bottle of liquor ever sold at auction. The bottle is one of only 12 produced in 1926 that were decorated with labels painted by Italian artist Valerio Adami in the 1990s. Its high value is due to its extreme age (over 90 years old) and rarity, as it was not produced for commercial sale originally. Only 40 bottles were produced from Sherry casks that had aged for 60 years.
The video How Much Would You Pay For a Bottle of Whiskey? Rare 1926 Macallan Whisky Fetches $2.7 Million at Auction has published by Benzinga in news category. Currently video has watched 447 times. This video was first time published on Dailymotion at 2023-11-21. Duration of this video is 00:39. More information about the owner of this video is available here Benzinga .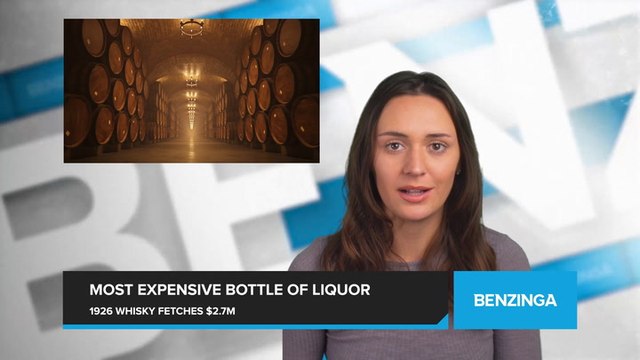 More videos by benzinga
Related Videos
---
© 2023 - All Rights Reserved.