Our CHEAPEST SXS vs an EXPENSIVE Jeep!
By:UTV Driver

Uploaded: 2023-11-19 ~ Views: 361.1K ~ Duration: 15:04 ~ Language: en ~ Country: US
Every time we post a video, someone says we should have just bought a Jeep. FINE. This time, we put our CHEAPEST side-by-side against a modified, $50,000 Jeep Gladiator to show you exactly why we love UTVs. Let's go!

Check out the full feature at https://www.utvdriver.com/utv-videos/can-am-maverick-r-spec-sheet-review/

For more stories, reviews, and first-looks check out https://www.utvdriver.com/

Want to see even more shenanigans from the UTV Driver team? Give us a like and follow:

Facebook: /utvdriver
Instagram: /utvdriverma.
Twitter: /utvdriver
TikTok: /utvdriver
The video Our CHEAPEST SXS vs an EXPENSIVE Jeep! has published by UTV Driver in sport category. Currently video has watched 361.1K times. This video was first time published on Dailymotion at 2023-11-19. Duration of this video is 15:04. More information about the owner of this video is available here UTV Driver .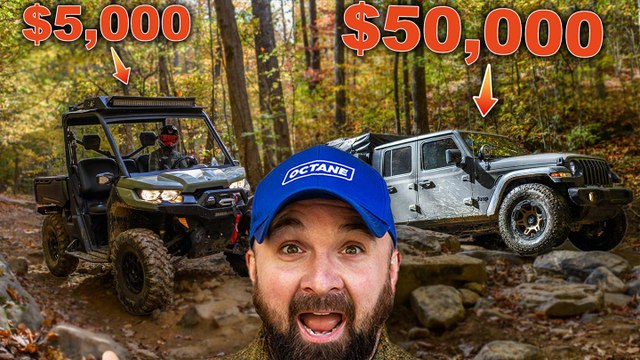 More videos by utvdriver
---
© 2023 - All Rights Reserved.