Biggest WWE and AEW News and Rumors

0:00 Intro
0:40 AEW Dynamite: The Good, The Bad & The Downright Ugly
4:04 Backstage Heat on CM Punk?
5:19 Sasha Banks In AEW?
6:03 Stephanie McMahon Not Returning For A While
6:41 WWE Superstar Challenges Brock Lesnar to WrestleMania 39 Match
7:56 Bad News For Nikkita Lyons
8:41 Sting Pulls Out of AEW Show

Topics Discussed In this Video:

1. WWE News
2. WWE Rumors
3. AEW News
4. Wrestling News
5. Wrestling Rumors
The video Brock Lesnar Called Out by Ex WWE Champ...Bad News Nikkita Lyons...CM Punk Heat...Wrestling News has published by Wrestlelamia in sport category. Currently video has watched 12 times. This video was first time published on Dailymotion at 2022-08-15. Duration of this video is 09:33. More information about the owner of this video is available here Wrestlelamia .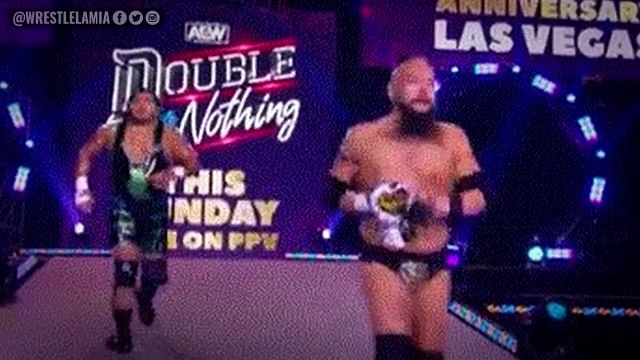 More Videos by Wrestlelamia