Konami hat mit einem neuen Gameplay-Trailer die Partnerschaft mit Inter Mailand   für Pro Evolution Soccer 2018 offiziell gemacht. Die Entwickler haben umfassenden Zugang zum San Siro Stadium und der Mannschaft erhalten, um mittels 3D-Scanning-Technologie und Audioaufnahmen ein möglichst realistisches Abbild der Spieler und des Stadiums abzuliefern.

In diesem Rahmen sollen Spieler wie Mauro Icardi, Roberto Gagliardini, Eder Citadin Martins und Antonio Candreva mit "einem Höchstmaß an Detailreichtum" dargestellt werden. Die Animationen der Spieler sollen sowohl mit als auch ohne Ball sofort wiedererkannt werden können. Auch die Stadien wurden intensiv untersucht, sodass Darstellung, Fangesänge und Sounds möglichst detailgetreu wiedergegeben werden sollen.

PES 18 wird am 12. September 2017 für PS4, Xbox One, PC, Xbox 360 und PS3 erscheinen .  der Patch, der obige Spielinhalte beinhalten soll, soll kurze Zeit später am 14. September nachgereicht werden.
The video PES 2018 - Trailer enthüllt exklusive Partnerschaft mit Inter Mailand has published by GamePro in videogames category. Currently video has watched 0 times. This video was first time published on Dailymotion at 2022-06-23. Duration of this video is 01:07. More information about the owner of this video is available here GamePro .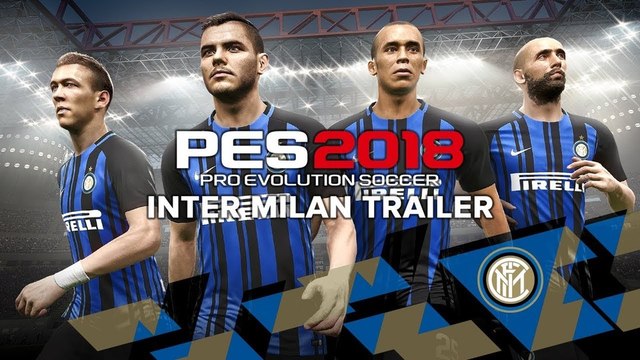 More Videos by GamePro