'A super sweet young kid couldn't help but let his emotions get the best of him after his dad surprised him with something he had been clamoring for a long time.

The heartsome video kicks off with Chris Blaquiere filming his boys as they discover that their dad got them a Polaris RZR 200 (off-road vehicle for backyard adventures).

"Bought a new side-by-side for my kids," Chris said. "I used to look up YouTube videos of kids playing on this same machine, asking myself, 'Wouldn't it be nice to have something like this?' and I would always tell myself they are too expensive."

The reaction of the boy in orange as he "happy cries" and stays in awe of the heartfelt present, probably assured the filmer that all his efforts to get the ride were worth it.

This footage was taken on May 11, 2022.


Name: Chris Blaquiere
Location: Edam, Canada'
The video 'Appreciative kid can't help but 'happy cry' after getting surprised with a badass Polaris RZR 200' has published by WooGlobe in news category. Currently video has watched 6.1K times. This video was first time published on Dailymotion at 2022-06-22. Duration of this video is 01:07. More information about the owner of this video is available here WooGlobe .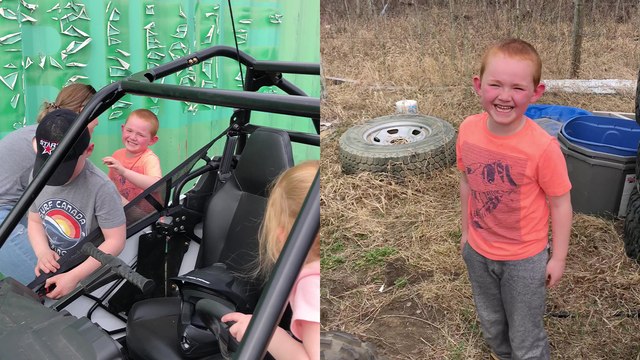 More Videos by WooGlobe