'There's nothing more enchanting than the moment you hold a loved one in your arms after years, and Michelle Quiles can back us up on this claim.

This wholesome video shows Michelle reuniting with her sister after being away from her for not two, not five, but 10 whole years.

"After not seeing my sister for 10 years due to separation in our family, I decided to surprise her with a visit for her wedding!" The filmer said.

The moment the door opens and the two sisters hug each other, that moment alone is enough to make anyone realize the worth of the gift that is family.

This was recorded on May 13, 2022.


Name: Michelle Quiles
Location: Michigan, USA '
The video 'Girl who lost contact with her half-sister reunites with her after 10 years!' has published by WooGlobe in news category. Currently video has watched 3.1K times. This video was first time published on Dailymotion at 2022-06-22. Duration of this video is 00:56. More information about the owner of this video is available here WooGlobe .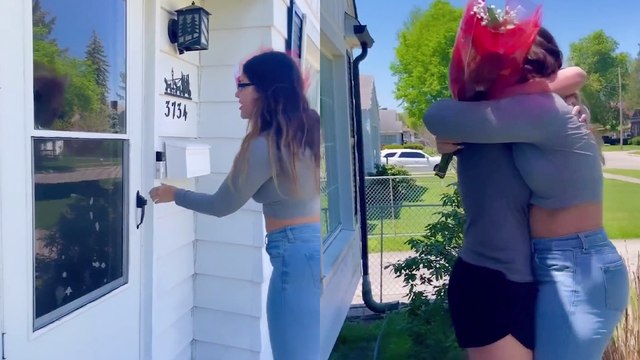 More Videos by WooGlobe