'Jim Johnston's "No Chance" was the song playing in Tre'vionne Stephenson's head throughout this video.

In this hilarious clip, a concerned Tre'vionne can be seen refusing to eat the food his angry girlfriend cooked for him.

The subject asks his partner to take a bite first and on seeing her decline the offer, he decides not to take any chances either.

"My boyfriend and I love pranking each other," the filmer, Jamyah Morrow shared. "I was upset with him in this video and decided to mess with him by pretending I did something to his food."

This footage was taken on May 15, 2022.


Name: Jamyah Morrow
Location: Tuscaloosa, AL
'
The video 'Doubter guy refuses to eat the food cooked by his girlfriend while she was angry ' has published by WooGlobe in news category. Currently video has watched 16.2K times. This video was first time published on Dailymotion at 2022-06-21. Duration of this video is 01:08. More information about the owner of this video is available here WooGlobe .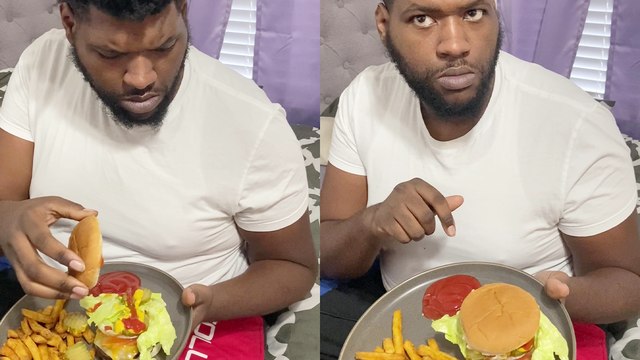 More Videos by WooGlobe