Paulo Avelino and Janine Gutierrez had to make the announcement...

After two years since it was filmed, Ngayon Kaya is finally screening in movie houses.

From filming to promotion, Paulo and Janine have developed a closeness that has fans speculating that there is more than a working relationship going on between the two stars.

Janine and Paulo sit down and get the PEP Spotlight on them with host Jimpy Anarcon squeezing out the juicy details about their closeness and about their film that took two years to be shown in theaters but is finally here.

#PauNine #PauloAvelino #JanineGutierrez

Host / Producer: Jimpy Anarcon
Director / Editor: Rommel Llanes

For more PEP Spotlight interviews, CLICK HERE: https://bit.ly/PEPSpotlight

Subscribe to our YouTube channel! https://www.youtube.com/PEPMediabox

Know the latest in showbiz on http://www.pep.ph

Follow us!
Instagram: https://www.instagram.com/pepalerts/
Facebook: https://www.facebook.com/PEPalerts
Twitter: https://twitter.com/pepalerts

Visit our DailyMotion channel! https://www.dailymotion.com/PEPalerts

Join us on Viber: https://bit.ly/PEPonViber

Watch us on Kumu: pep.ph
The video Paulo Avelino and Janine Gutierrez FINALLY after two years... | PEP Spotlight has published by PEP.ph in people category. Currently video has watched 133.2K times. This video was first time published on Dailymotion at 2022-06-21. Duration of this video is 49:00. More information about the owner of this video is available here PEP.ph .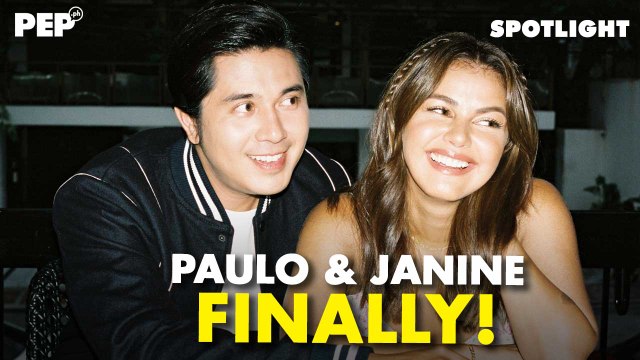 More Videos by PEP.ph