The Endgame - Season 1 Episode 1 (NBC) Stars: Morena Baccarin, Ryan Michelle Bathe.
Recently captured international arms dealer and criminal mastermind Elena Fedorova orchestrates a number of coordinated bank heists throughout New York for a mysterious purpose. She may have met her match, however, with principled and relentless FBI agent Val Turner, who will stop at nothing to foil her plan.

Morena Baccarin was born in Rio de Janeiro, Brazil, to actress Vera Setta and journalist Fernando Baccarin. Her uncle was actor Ivan Setta. She is of Italian as well as Lebanese and Portuguese/Brazilian descent. She moved to New York at the age of ten, when her father was transferred there. She attended the LaGuardia High School of Music and Performing Arts and then the Juilliard School.

Staying in New York she, worked in the theater - notably in the Central Park production of Anton Chekhov's "The Seagull" where she was also Natalie Portman's understudy - and appeared in several movies. After making Roger Dodger (2002) she moved to Los Angeles where she came to the attention of Joss Whedon who cast her in his short-lived cult sci-fi show Firefly (2002). Since then she has rarely been off our TV screens.
The video Endgame Morena Baccarin (Captioned) has published by Cinemania Inteview in people category. Currently video has watched 7.3K times. This video was first time published on Dailymotion at 2022-03-01. Duration of this video is 06:23. More information about the owner of this video is available here Cinemania Inteview .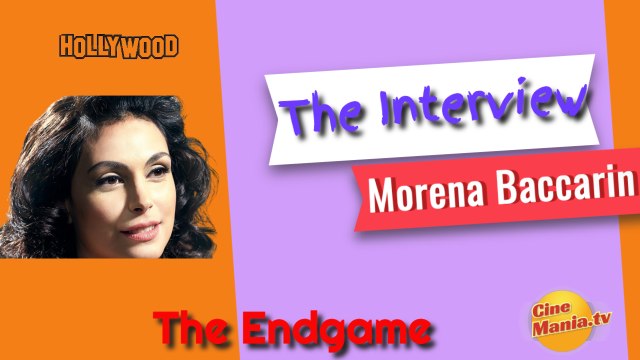 More Videos by Cinemania Inteview