Subscribe to our channel to be the first to see our viral, breaking news videos. Twitter.com/swns Instagram.com/swns

This is the hilarious moment a bridesmaid caught the bouquet - and her boyfriend immediately dropped on one knee and proposed. Teaching assistant Kirsty Frayne, 29, jostled with other female guests and prepared to try and catch the flowers during the ceremony. But she was left stunned when the bride simply turned round and handed her the bouquet instead.
The video Moment Bridesmaid Caught Bouquet and Boyfriend IMMEDIATELY Proposed! | SWNS TV has published by SWNS in fun category. Currently video has watched 23 times. This video was first time published on Dailymotion at 2019-03-08. Duration of this video is 00:34. More information about the owner of this video is available here SWNS .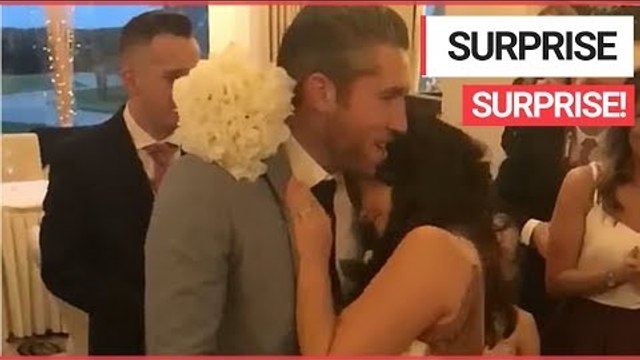 More Videos by SWNS